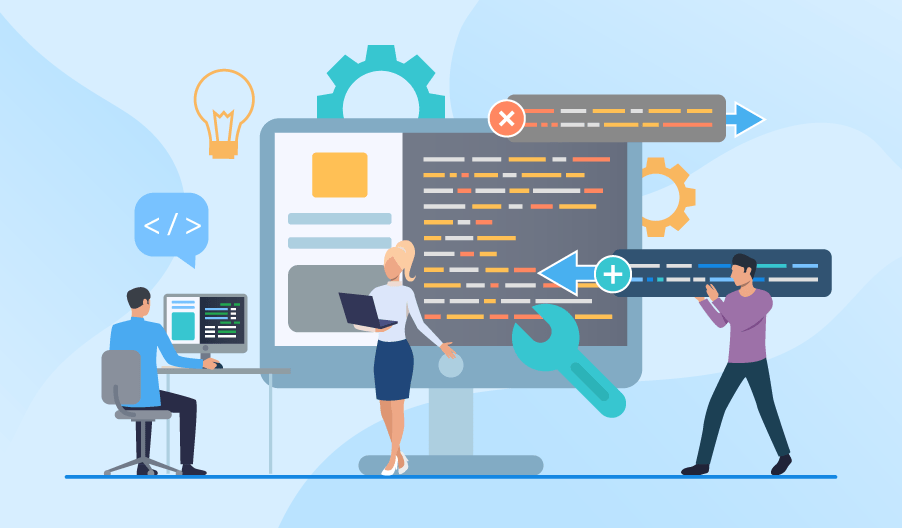 What questions should you ask before deciding on an enterprise integration system
It can be challenging to select the best enterprise integration tool. There are a variety of technologies and tools available. It is essential to determine which features best suit your business, regardless of whether you're integrating multiple systems within the company or with external partners.
To help make this process easier, we have created this guide that will guide you through the essential questions you should ask when choosing an enterprise integration solution that best meets the requirements of your business. We'll provide all you need to know about scalability, compatibility, as well as support options.
>>> Check out our products: Product integration, Workflow Management, Integration Platform
Is your integration solution safe?
With the growing threat of cyber-attacks, it's vital to have an enterprise integration system with a solid security infrastructure. The statistics show that a ransomware attack will occur to a company every 11 seconds beginning in 2021. In 2025 the cost of cybercrime is estimated to be $10.5 trillion annually.
The integration platform needs to have strong security features to build an unbreakable network of data. For the platform, features like password security, data encryption and control of access to data, session management, and information security standards are vital.
---
►►► Bộ giải pháp tối ưu dành cho doanh nghiệp Sản Xuất: Phần Mềm Logistics, Hệ Thống MES, Phần Mềm Quản Lý Nhân Sự, Phần Mềm CRM, Phần Mềm Quản Lý Tuyển Dụng, Hệ Thống Văn Phòng Điện Tử

How easy is the enterprise integration software look?
A tool can't be effective should it be difficult to comprehend. Staff must be trained to be able to operate the platform correctly. Instead, a business may quickly and effectively design arrangements, implement, and run the integration process for cloud-based and on-premise apps using an easy and user-friendly platform.
Does the solution have the ability to be modified?
Every organization has different software solutions and is able to create its own IT architecture. Lack of flexibility prevents the integration platform from effortlessly integrating all the different software programs.
The flexibility of iPaaS allows the company to have the agility and speed to adjust to the changing business environment.
Similar Posts:
How do you effectively deal with data exceptions?
While most systems are able to automatically cleanse data, the process is not always fault-free. Although most systems deal with data exceptions by automatically cleansing the data, certain platforms don't have reliable methods for tracking transactions and log any unusual data into databases.
Does the solution work with different formats of data?
The main purposes of an iPaaS's service are automation and integration, however, to ensure a secure data transmission, the iPaaS should homogenize data already present in the system. To ensure that data is uniform across the system to ensure data consistency, the iPaaS must be compatible with the major formats for data, as well as the capability to permit compliance with proprietary formats for data within the business data ecosystem.
In conclusion,
Companies that want to remain ahead of the competition require enterprise integration. The best solution can aid you in saving time and money, while improving your effectiveness.
When looking at an enterprise integration software Be sure to inquire for the following information: support for a variety of formats of files, the ability to connect with different software programs, ease of use, scalability, and the cost. It is then possible to make an educated decision on the best solution for your business once you've got all the information.
Source: https://kincloud.io/what-is-the-best-way-to-select-an-enterprise-integration-software/

SmartOSC DX là đơn vị cung cấp chuyển đổi số hàng đầu tại Việt Nam. Là động cơ thúc đẩy sự thành công trong quá trình chuyển đổi số của Baemin, Daikin hay VDI, bộ giải pháp của chúng tôi được tạo ra để phát hy tối đa giá trị của từng doanh nghiệp trong kỉ nguyên số