A detailed introduction of the all-in-one Zoho solutions
In order to assist you in determining whether the Zoho solution is something you ought to explore for your business, we will also look at a number of them. Finally, we'll go through the key advantages of each service and describe how they might improve team productivity, enhance revenue, and simplify company processes.
What is Zoho?
Customer relationship management (CRM) software that is cloud-based and well-regarded is offered by Zoho. In addition, it is a well-known IT company responsible for a lengthy list of more than 40 well-liked web applications. These consist of word processing, project management, wikis, note-taking, databases, and invoicing apps.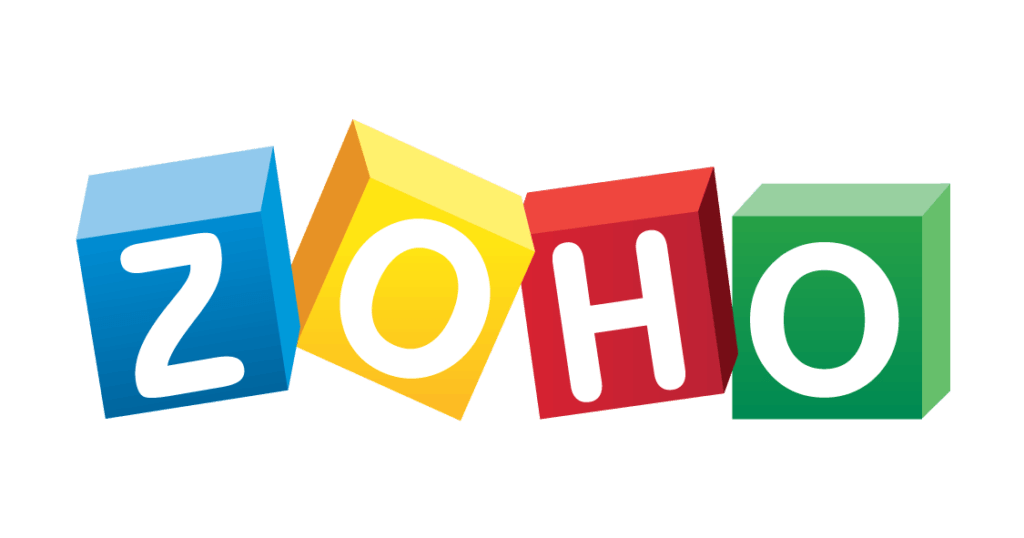 Best Zoho Products
Zoho People, Zoho Books, Zoho Inventory, Zoho CRM, and Zoho Sites are the main Zoho products. For starters, Zoho People, a component of the comprehensive Zoho suite of business software and solutions for SMBs, is a commonly utilized HR solution.
Zoho People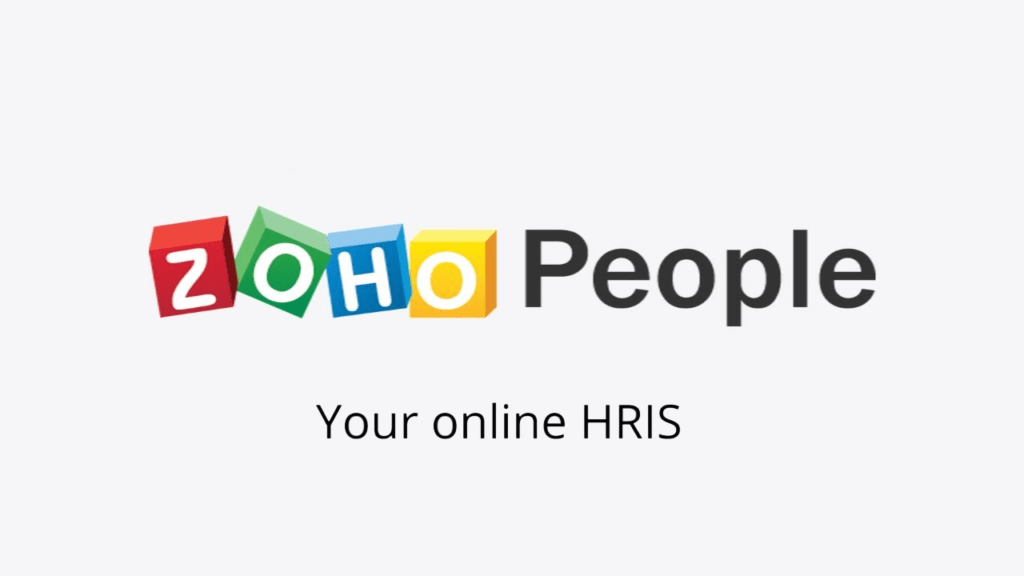 The clever, user-friendly HR software program Zoho People is a part of the full Zoho suite of small business management tools. This well-known HR management platform offers a complete collection of tools and applications for SMBs. It can also be utilized immediately after purchase and is versatile and simple to use.
---
►►► Bộ giải pháp tối ưu dành cho doanh nghiệp Sản Xuất: Phần Mềm Logistics, Hệ Thống MES, Phần Mềm Quản Lý Nhân Sự, Phần Mềm CRM, Phần Mềm Quản Lý Tuyển Dụng, Hệ Thống Văn Phòng Điện Tử

A company's HR processes can also be easily automated with the help of this online HRIS. You may ensure that your staff's potential is awakened by doing this. It is also excellent for businesses looking for a quick-to-implement HR platform that doesn't require any additional modification.
The provider provides a fantastic demo of the features of this HR software.
Zoho CRM
Zoho CRM is a web-based platform that has won multiple honors. It is one of the most extensively used CRM solutions globally. This platform, which has millions of users worldwide, encourages business growth by cultivating strong client relationships. This solution is renowned for its effective lead, sales pipeline, and contact management and has an intuitive dashboard.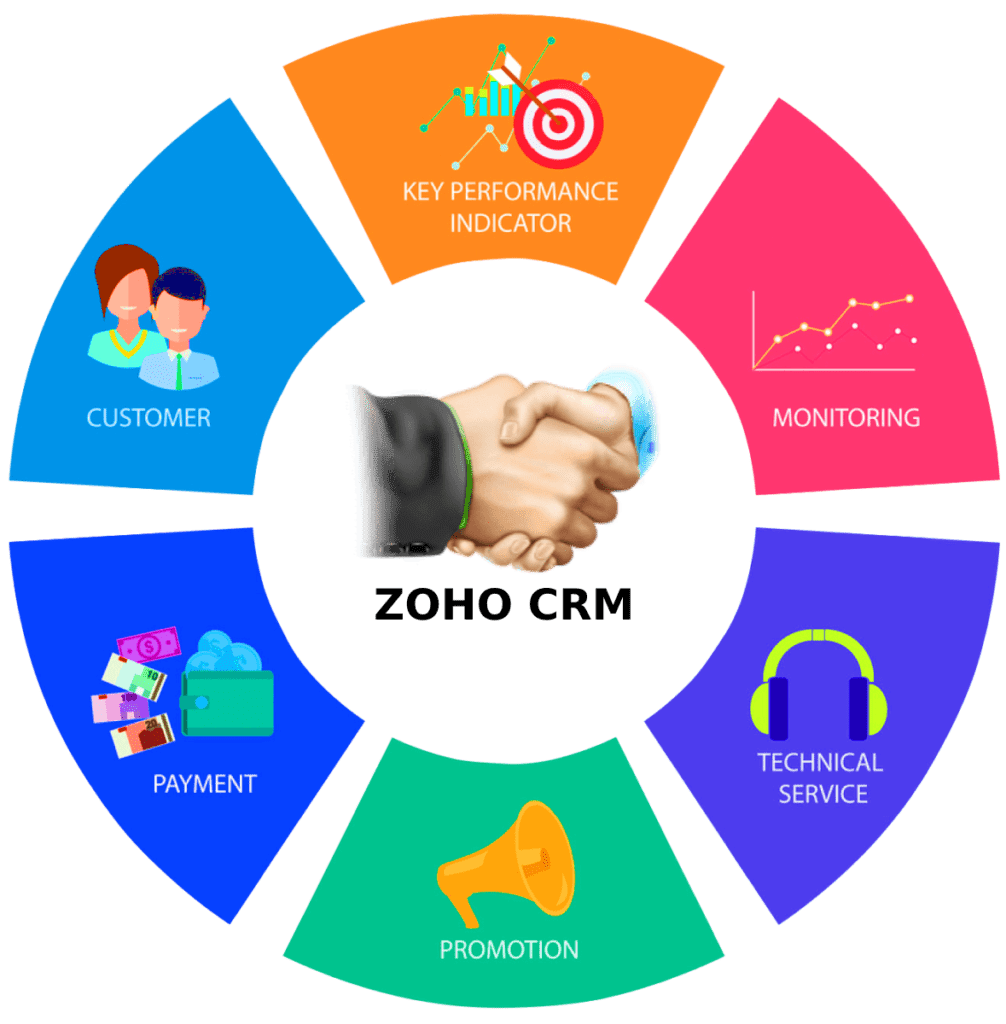 Zoho CRM offers a lot of efficiency in your CRM-related operations. It can, for instance, automate routine processes and support the conversion of site visitors into leads and prospects. The software also provides precise revenue forecasts and efficient client account management.
When you join up for a free trial, you can use this app without cost.
Zoho Books
An online accounting tool for managing any business's finances is called Zoho Books. It can easily handle the management of accounts, invoices, banking, inventories, and even mobile accounting. This simple accounting program is designed to help small business owners better manage their finances.

Thanks to the app's user-friendly interface, businesses can easily prepare and submit professionally designed financial forms online. And because it makes these procedures simple and fast, you can manage your money with ease. Mission-critical accounting reports can also be easily generated to assist important decision-making needs.
Zoho Inventory
An inventory management program called Zoho Inventory is well-liked by SMBs and rapidly expanding new online retailers. Intelligent process automation can help businesses increase the productivity of their inventory management system. If a company has access to an agile system, it can manage its inventories and make better judgments.

This inventory management system, which includes significant shipping services and integrated cloud merchants, may be used by businesses of any size. Additionally, this solution provides end-to-end tracking capabilities that let businesses keep an eye on their delivery process from start to finish. It also offers tracking services for mobile devices running iOS and Android.
Along with these wonderful capabilities, Zoho Inventory also provides very flexible and affordable pricing options. Last but not least, you can even test it out for free if you sign up for a trial.
Zoho Sites
With the help of the user-friendly website builder Zoho Sites, users can create professional websites in a matter of minutes. Without any prior coding or IT experience, anyone may utilize this effective solution because it is so straightforward.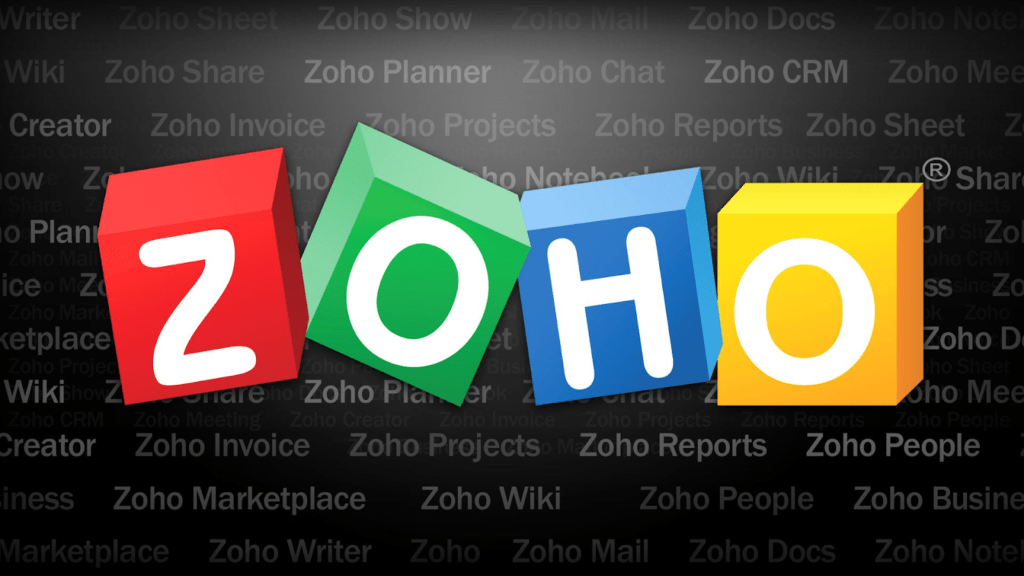 A clever drag-and-drop feature at its core simplifies the process of creating websites. To draw visitors to the site, this website builder software also makes use of standard site components and shrewd navigational strategies. Similar to this, websites created with Zoho Sites are mobile-optimized to guarantee a flawless user experience on any device.
The seller provides the platform, which has the essential tools to create a website, for free. There are paying plans available for additional premium features.
Conclusion
Ultimately, it is clear that these software programs have generally changed the way we operate, for the most part. Each Zoho solution is also transformative and extremely beneficial in solving business problems. In addition, Zoho has many other complete solutions for businesses. Contact SmartOSC DX now for an in-depth consultation.

SmartOSC DX là đơn vị cung cấp chuyển đổi số hàng đầu tại Việt Nam. Là động cơ thúc đẩy sự thành công trong quá trình chuyển đổi số của Baemin, Daikin hay VDI, bộ giải pháp của chúng tôi được tạo ra để phát hy tối đa giá trị của từng doanh nghiệp trong kỉ nguyên số