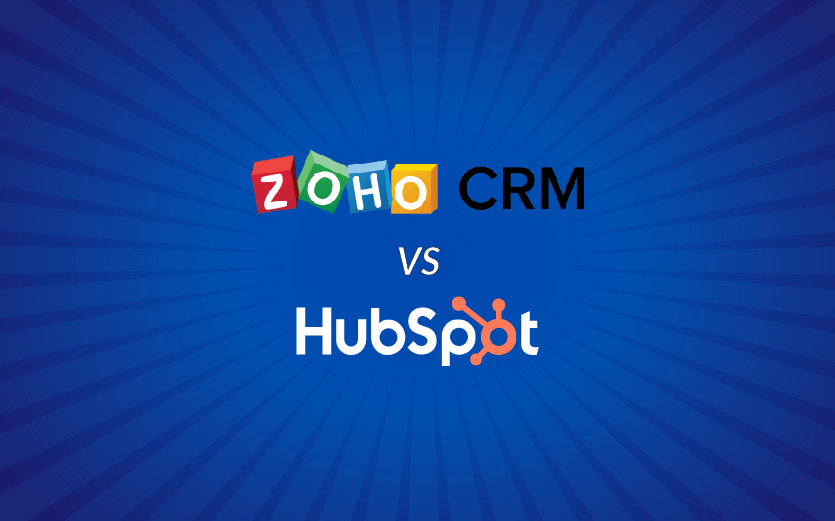 Zoho CRM vs Hubspot: Does the high reputation meet the quality?
Whom should you believe? Both Zoho CRM vs HubSpot present themselves as alternatives to each other. Although one CRM vendor is free and the other is not, both provide solid solutions for small to medium-sized businesses, so there may not be a clear winner.
We'll examine both HubSpot and Zoho CRM in-depth and contrast them against one another on various factors so you can make a better-informed choice.
What are Zoho CRM and HubSpot?
The CRM tool created by Zoho, a business software provider that also develops software for human resources, finance, and sales and marketing, is called Zoho CRM. One of the main selling aspects of Zoho's CRM is its automated workflows with customization options. Working smarter, not harder, is the focus of this solution, therefore Zoho CRM also comes with Zia, an AI-powered sales assistant that answers voice requests similarly to Apple's Siri or Amazon's Alexa.
The free CRM solution from the sales and marketing software as a service (SaaS) provider HubSpot is called HubSpot CRM. In addition to being cost-free, HubSpot promotes its CRM as a simple approach to improve lead conversion and monitor sales possibilities. Another important feature of HubSpot CRM's value proposition is its quick deployment, and many users say that using the program is pleasant (UX).
---
►►► Bộ giải pháp tối ưu dành cho doanh nghiệp Sản Xuất: Phần Mềm Logistics, Hệ Thống MES, Phần Mềm Quản Lý Nhân Sự, Phần Mềm CRM, Phần Mềm Quản Lý Tuyển Dụng, Hệ Thống Văn Phòng Điện Tử

Compare Zoho CRM vs Hubspot
Customization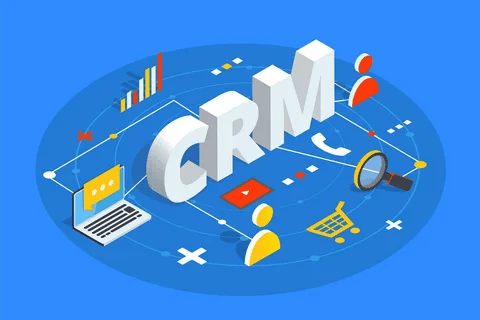 Zoho CRM
Custom record views: Promote CRM usage and increase productivity by completely personalizing the appearance and feel of your information.
Customized features Create custom functions easily, and whenever you need, add custom buttons or links to your CRM.
Sandbox for testing: Before deploying changes to your CRM, test them in a sandbox environment to minimize risk.
HubSpot
You can reorder the fields that are displayed within a record and determine which reports appear in your main dashboard by customizing the interface. Tabs cannot be grouped or reorganized, nor can their appearance be altered.
A limited number of bespoke components are permissible with an Enterprise license, however, the cap is rather modest and applies to all hubs.
Sales force automation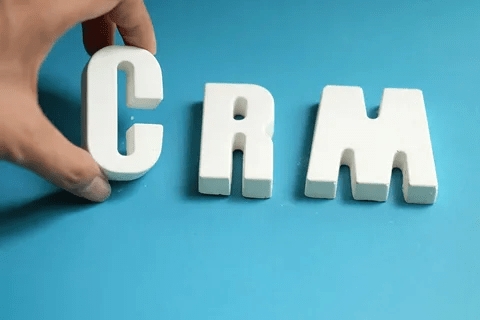 Zoho CRM
Additional automation opportunities: Workflows are available in Zoho's free edition. You can create and use macros for repetitive operations you frequently conduct in addition to workflows, or you may write and schedule your custom routines.
Better data input: To make challenging data entry processes simpler, parse emails, automate record creation from forms, or create user-friendly data wizards.
In-depth sales forecasting: Forecasts for different quantities can be built up, and they can be based on either role or territory hierarchies.
HubSpot
Sales structure customization: Advanced capabilities of sales force automation allow for the creation of various pipelines, the use of different currencies, and the automatic scoring of leads based on their activities.
Availability of workflows: HubSpot provides workflows with a variety of automation possibilities. However, the limitations aren't ideal, especially if you utilize them across numerous hubs, and they are only available in the Professional edition and higher. For a fee, additional workflow packs are offered.
Limited options for notifications: HubSpot's standard notifications take care of the fundamentals, including record activity, website visitors, and form submissions. They exclude social interaction. Workflows can be used to set up notifications for some HubSpot events, but not for customized third-party events.
Analytics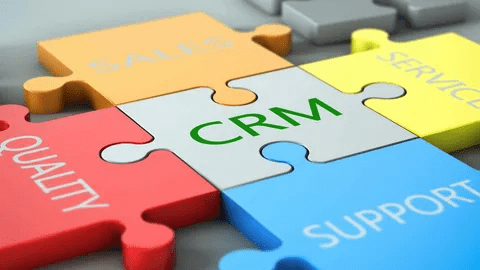 Zoho CRM
A broad variety of report kinds are available, including custom reports, which are available to all users of the subscription edition. There is no query regarding your sales data that Zoho CRM cannot answer, from simple bar and pie charts to intricate quadrant and cohort analysis.
Intelligent anomaly detection: Spot anomalies from anticipated sales trends and act to repair them so that your sales resume their intended course.
HubSpot
Bespoke reports: Using your sales data, HubSpot enables you to build custom reports. The limitations apply across hubs and are only available in the Professional edition and higher.
Report dashboards can be scheduled to be distributed through email at predetermined intervals. No specific reporting may be planned.
No analytics on mobile: Any salesperson must be able to access reports while on the go, which is impossible with HubSpot's free mobile app.
contact our Tech Advisor team
Conclusion
It may seem like a tedious effort to find the best CRM for your company. Let us simplify things for you. Do not hesitate to contact us for detailed advice on this matter.

SmartOSC DX là đơn vị cung cấp chuyển đổi số hàng đầu tại Việt Nam. Là động cơ thúc đẩy sự thành công trong quá trình chuyển đổi số của Baemin, Daikin hay VDI, bộ giải pháp của chúng tôi được tạo ra để phát hy tối đa giá trị của từng doanh nghiệp trong kỉ nguyên số