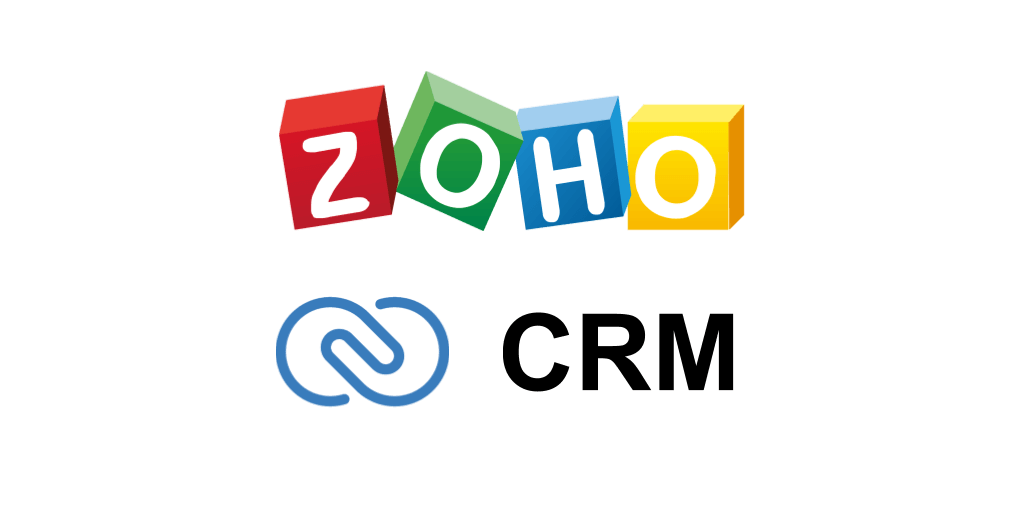 Zoho CRM review: A humble superman for every business
Various businesses have different preferences for the finest customer relationship management (CRM) software. You must locate one that perfectly matches your activities, objectives, and structure. One of the best choices in the space is Zoho CRM, a CRM that may be effective for a range of businesses. In the following thorough assessment of the product, let's explore its true advantages and Zoho CRM review below to know what you need.
What is Zoho CRM?
With a 360-degree customer relationship lifecycle management solution, Zoho CRM equips SMBs and corporations. 
Some of the key features in a single business system include contact management, sales funnels, pipeline management, workflow automation, an AI-powered conversational assistant, task management, managing marketing campaigns, sales forecasting, customer support & service, inventory management, reporting & analytics, and seamless integration with 500+ well-liked business apps.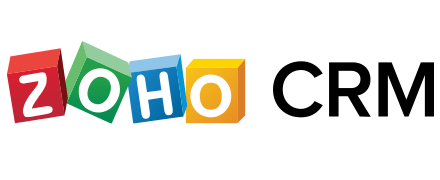 Zoho CRM Pros and Cons
Businesses looking for a Zoho CRM review will need to know the following:
---
►►► Bộ giải pháp tối ưu dành cho doanh nghiệp Sản Xuất: Phần Mềm Logistics, Hệ Thống MES, Phần Mềm Quản Lý Nhân Sự, Phần Mềm CRM, Phần Mềm Quản Lý Tuyển Dụng, Hệ Thống Văn Phòng Điện Tử

Pros
Simple to Use: Zoho CRM is incredibly simple to use once it has been configured. This software requires little to no training to learn how to use it, in large part because of the user interface. The Home page shows any tasks you have open, leads for the day, amount of money by stage, what sales you have closed that month, and more.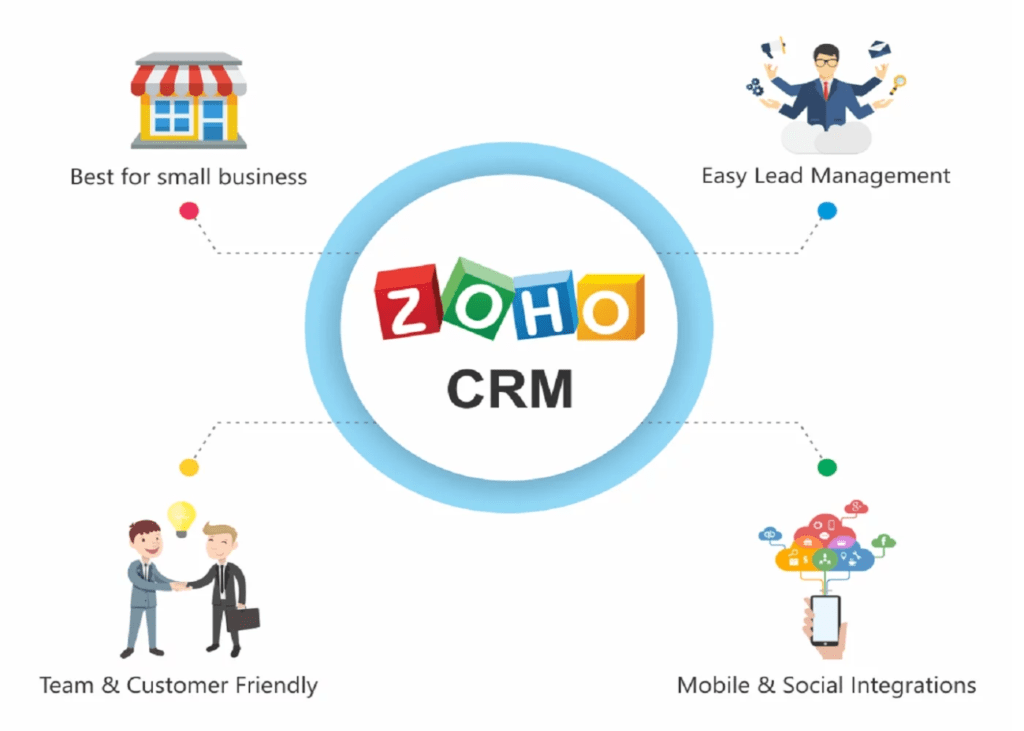 Flexible: Every business has a different set of requirements for CRM software, and Zoho's versatility makes it possible for it to be used by a wide range of different businesses.
Video Guides: Implementing all of Zoho CRM's capabilities can be challenging due to the variety of features it offers and the variety of methods to personalize them. Their free internet videos can be useful in situations like that.
Mobile App: The majority of what you can do on your laptop is possible using Zoho's mobile app should you need to use CRM software while on the go. The user-friendly design keeps things simple enough to avoid being overwhelming.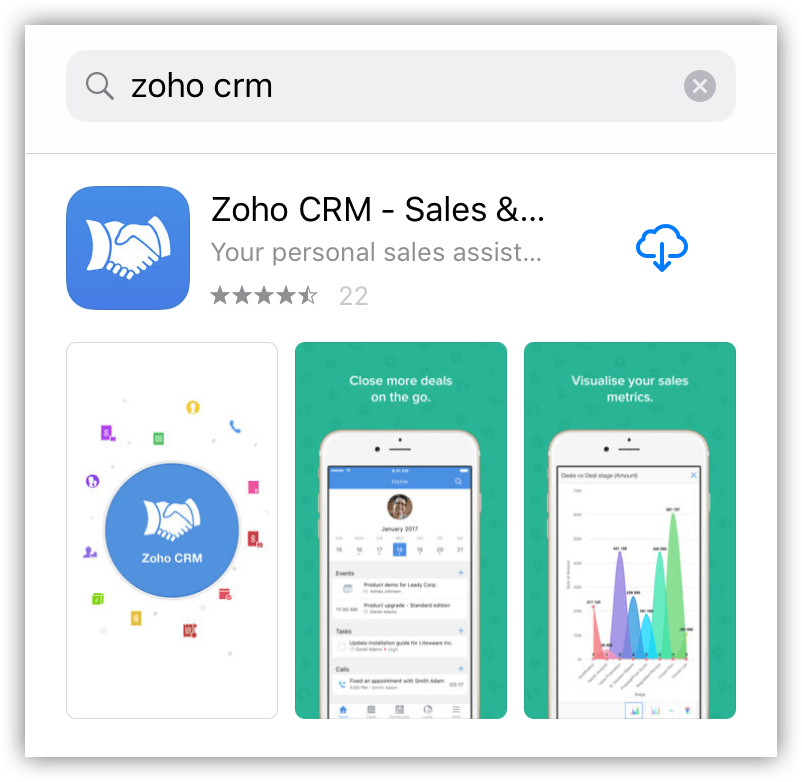 Great Value: Zoho offers a variety of price options, including the Free Edition, which has no expenses and no responsibilities. There are a maximum of three users who can use the free option. Many options provide many extra features and add-ons if you switch to a paid plan. To learn more about the specific plans and their costs, keep reading.
Cons
Although the free version is a terrific starting point, what you get with no financial obligations won't get you very far. Free and Budget Versions Don't Offer Much. The more expensive pricing plans are the only ones that include many of the capabilities Zoho offers.
Even the $12/month Standard package only offers a few things. Although the more feature-rich Professional version, which costs $20/month, isn't all that much more expensive, Zoho falls short if you're looking for a free or entry-level subscription with every feature you could possibly need.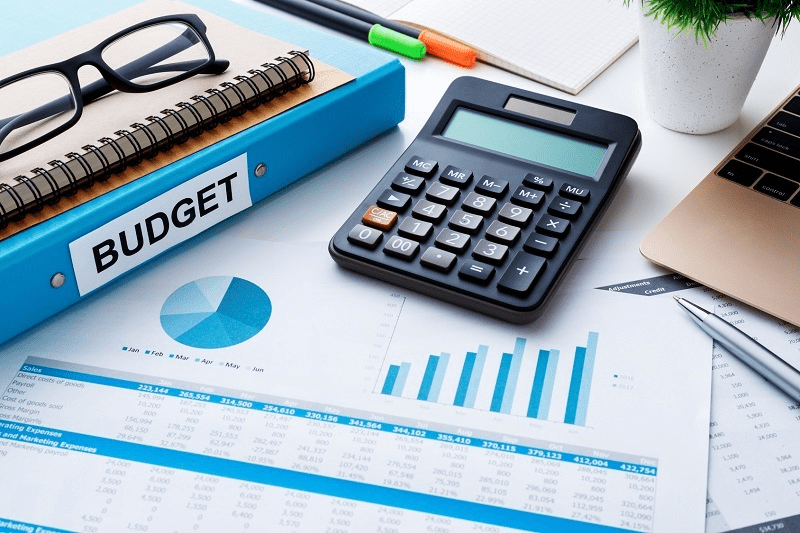 Consumer Assistance Wait Periods: There is a significant probability that queries will come up as you use a product like Zoho CRM that has countless alternatives for add-on capabilities.
Even though we've just discussed the video part, sometimes you just need a live person to talk to in order to solve a problem.
Perspectives from Businesses That Have Used Zoho CRM
BAEMIN
Zoho CRM system is Baemin's secret digital transformation weapon. Not only limited to an archive, but CRM is also a complete and unified standardized data set. They appreciate the flexibility of the system to optimize scalability, which is considered a great plus worth seeing when learning Zoho CRM review.
A Roofing Company
In April 2011, they transferred all of their data to Zoho CRM. They are expanding at a rate of 20 to 25 percent annually, and Zoho has played a major role in helping them run and expand their company.
A Life Sciences Company
Proteomics Consult is a consulting firm that Philippe Bogard formed to aid in the creation of cutting-edge bioinformatics and life science solutions. Microsoft CRM was Bogard's first practical introduction to contact management, though not for very long. Philippe imported all of his Microsoft Access contacts into Zoho CRM in about two hours, unlike the hassle he had with Microsoft CRM. He can now see more clearly how his firm is faring.

Conclusion
One of the top solutions on the market for customer relationship management software is Zoho. Small to medium-sized firms should choose one of the lower levels of the price structure, while larger enterprises with greater needs and greater financial resources should choose one of the higher tiers, such as Ultimate. Finally, we hope that our Zoho CRM review will help you get the most in-depth look at Zoho. Alternatively, contact us to see how Zoho can help you.

SmartOSC DX là đơn vị cung cấp chuyển đổi số hàng đầu tại Việt Nam. Là động cơ thúc đẩy sự thành công trong quá trình chuyển đổi số của Baemin, Daikin hay VDI, bộ giải pháp của chúng tôi được tạo ra để phát hy tối đa giá trị của từng doanh nghiệp trong kỉ nguyên số